Face tonic K
orange / cucumber
99% natural
About
Grapefruit water obtained from the fruit of this delicious fruit is responsible for the deep cleansing of the skin. It is rich in vitamins and minerals found in the fruit itself. Besides to cleansing, it nourishes and refreshes the skin due to cucumber extract, panthenol, and aloe vera water.
Usage
Apply on a cotton pad and wipe the face.
Characteristics
Aloe vera improves the condition of dry or damaged skin, reduces dandruff and brings back elasticity. Heels wounds and calms inflammation.
Panthenol keeps the skin hydrated by reducing trans-epidermal water loss. It stimulates a defense mechanism of the skin, accelerates wound healing, helps the regeneration of the damaged epithelium and reduces itching and inflammation. It also makes the skin more elastic.
Vegetable glycerin keeps the skin moisturized and hydrated. It builds equal structure of the skin. It is also used as a remedy for psoriasis and eczema.
Citric acid improves skin texture and color and removes dead skin cells from the pores.
Cucumber extract narrows and deeply cleans the pores of excess sebum and impurities. It refreshes the skin and creates a balance of water and sebum. It prevents skin discoloration.
Grapefruit blossom has rejuvenating and regenerative properties. It reduces rashes and irritation to sensitive or oily skin making it soft and gentle.
Ingredients
Citrus Grandis Fruit Extract, Aloe Barbadensis Leaf Juice, Glycerin, Panthenol, Cucumis Sativus Fruit Extract, Phenoxyethanol, Ethylhexylglycerin, Sodium Benzoate, Potassium Sorbate
Q&A
1. How are KOOZMETIK products stored?
KOOZMETIK products are best stored in a dark and cool place, where they are not directly exposed to the sun.
2. Do KOOZMETIK products have an expiry date?
All KOOZMETIK products have an expiration date of 12 months, or 6 months after opening.
3. How natural are KOOZMETIK products?
We try to be transparent and therefore each product has a percentage which indicates how natural it is. Products that are in the form of oils and fats are 100% natural. Cream products are 99% natural, while hair and face wash products are 89% to 94% natural.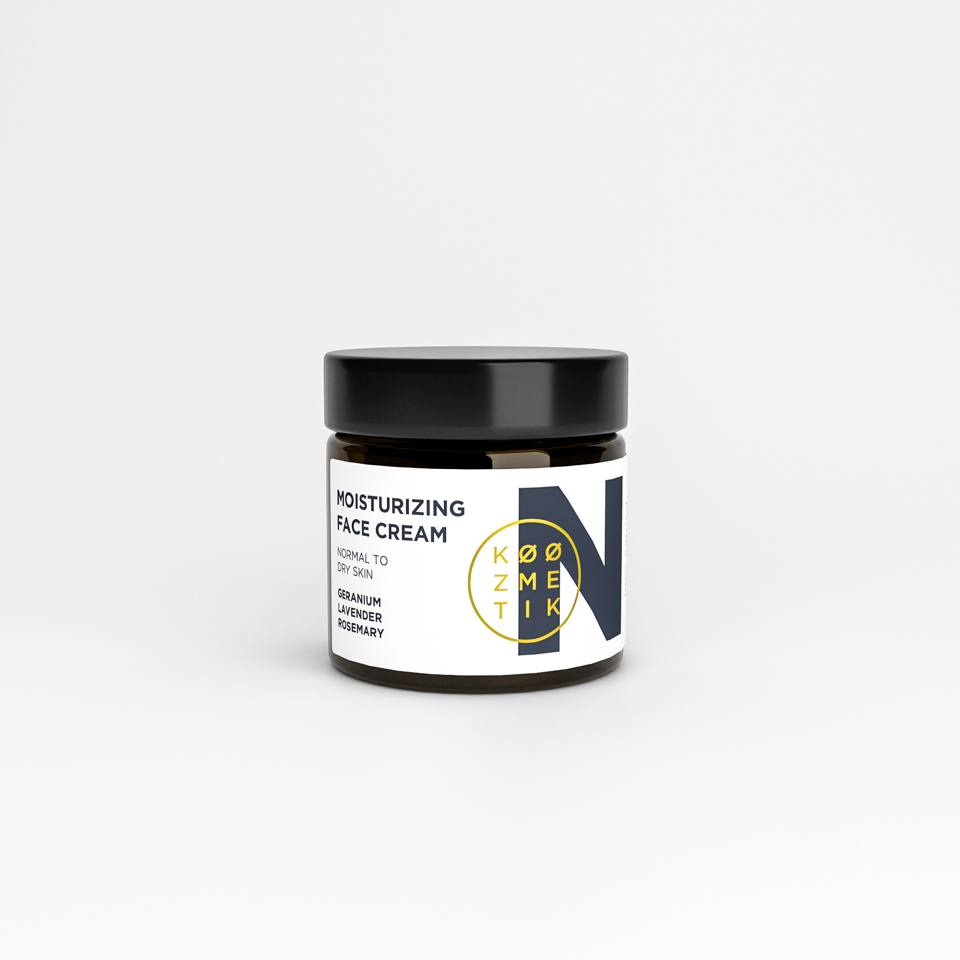 Moisturizing face cream N
For normal and dry skin
geranium / lavender / rosemary
99% natural
42.00€ VAT is included
+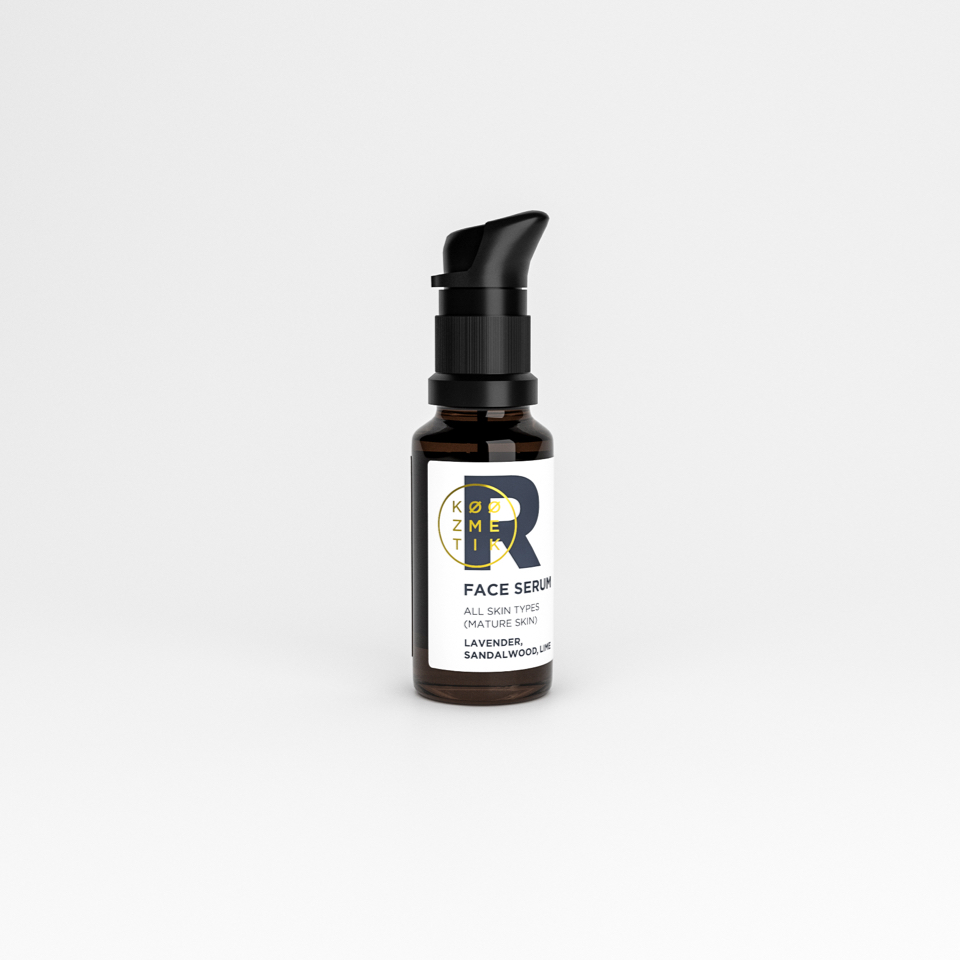 Face serum R
All skin types
lavender / sandalwood / lime
100% natural
25.00€ – 43.00€ VAT is included
+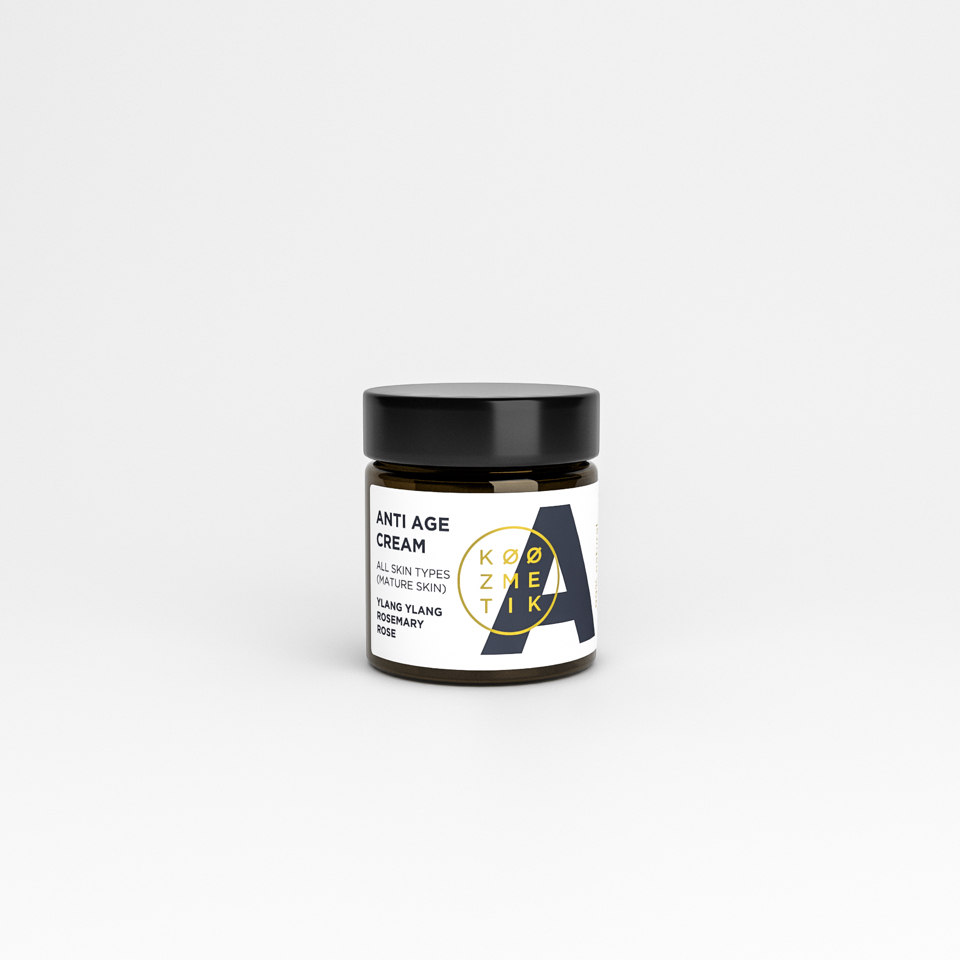 Anti age cream A
For all skin types (mature skin)
ylang ylang / rosemary / rose
99% natural
48.00€ VAT is included
+