Lip balm L
tangerine / melon / chocolate / vanilla coconut / strawberry
100% natural
About
Lip balm with natural extracts and natural beeswax makes your lips irresistible. It deeply nourishes and hydrates them, creating a protective layer that does not leave a sticky mark on the lips. We offer 6 different flavors and aromas.
Usage
Characteristics
Natural beeswax has antibacterial qualities.
Sweet almond oil nourishes and deeply moisturizes.
Cocoa butter is rich in antioxidants, moisturizes, nourishes and protects the outer layer.
Shea butter has balmy, anti-inflammatory effect while gently protecting skin from UV radiation and drying out.
Natural edible extracts with sweet tangerine, melon, chocolate, vanilla coconut and strawberry aromas give this product a luscious taste and fragrance.
Ingredients
Butyrospremum Parkii (Shea Butter), Beeswax (Cera Alba), Prunus Dulcis (Almond) Oil, Cocoa (Theobroma Cacao) Seed Butter, natural extract tangerine/melon/chocolate/vanilla coconut/strawberry.
Q&A
1. How are KOOZMETIK products stored?
KOOZMETIK products are best stored in a dark and cool place, where they are not directly exposed to the sun.
2. Do KOOZMETIK products have an expiry date?
All KOOZMETIK products have an expiration date of 12 months, or 6 months after opening.
3. How natural are KOOZMETIK products?
We try to be transparent and therefore each product has a percentage which indicates how natural it is. Products that are in the form of oils and fats are 100% natural. Cream products are 99% natural, while hair and face wash products are 89% to 94% natural.
Additional information
| | |
| --- | --- |
| Taste | Tangerine, Chocolate, Strawberry, Vanilla-coconut, Melon, Cinnamon |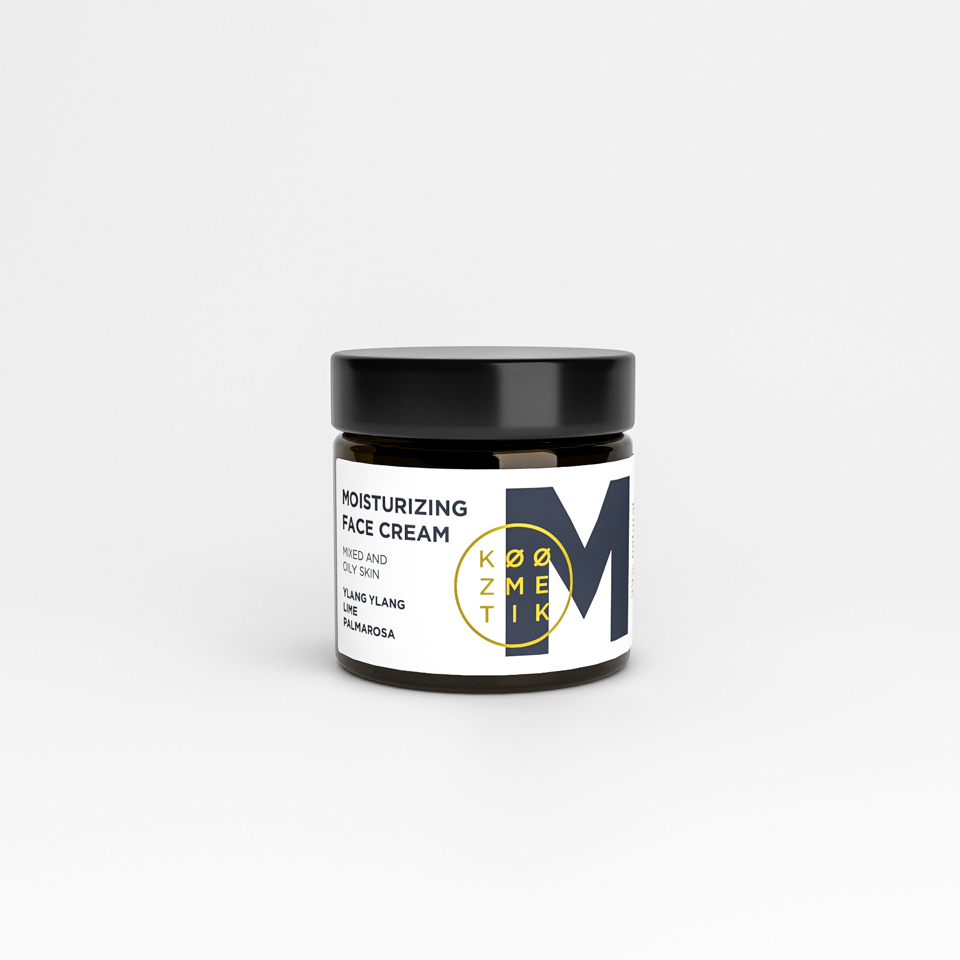 Moisturizing face cream M
For mixed and oily skin
ylang ylang / lime / palmarosa
99% natural
25.00€ VAT is included
+