Massage oil Y
mandarin / bergamot / orange / ginger
100% natural
About
A natural massage oil that has therapeutic and aromatherapeutic power. Hydrates and softens the skin of the body. The combination of golden jojoba oil and citrus essential oils makes a magical combination for awakening all the senses, relaxation, and complete refreshment of the body.
Usage
Apply to the body. Massage. For expernal use only. Keep in a dark and dry place.
Characteristics
Jojoba oil affects the natural production of collagen and provides protection from the sun. Regulates sebum production and is suitable for all skin types: normal, dry, oily, mature, damaged, with blemishes and sensitive.
Sweet almond oil nourishes and deeply hydrates the skin, relieves irritation and inflammation.
Mandarin oil is extremely rich in vitamins C and B, minerals potassium and magnesium, which nourish and regenerate the skin of the body, leaving it velvety soft.
The fruity-sweet scent of bergamot essential oil has a warm and soothing effect on the spirit, and its useful properties protect the skin from infections, help fight eczema, psoriasis and seborrhea, and restore vitality and elasticity to dry and chapped skin.
Orange oil relaxes, soothes and has a positive effect on mood. It is known for its revitalizing effect on the skin, has antibacterial and anti-inflammatory effects and is a powerful antioxidant. Helps cleanse the skin which further protects and regenerates.
Ginger essential oil contains powerful antiseptic and cleansing effects, it is a kind of tonic for the skin, which after application remains soft, shiny and hydrated. It is rich in vitamins B, C and A and salts of magnesium, calcium and phosphorus. It has a positive effect on the energy balance of the skin, regenerates and restores freshness to tired and dry skin.
Ingredients
Prunus Amygdalus Dulcis Oil, Simmondsia Chinensis Seed Oil, Tocopherol, Citrus Aurantium Dulcis Oil, Citrus Reticulata Oil, Citrus Bergamia Fruit Oil, Zingiber Officinale Oil, Citrus Aurantium Oil, Linalool, D-Limonene
Q&A
1. How are KOOZMETIK products stored?
KOOZMETIK products are best stored in a dark and cool place, where they are not directly exposed to the sun.
2. Do KOOZMETIK products have an expiry date?
All KOOZMETIK products have an expiration date of 12 months, or 6 months after opening.
3. How natural are KOOZMETIK products?
We try to be transparent and therefore each product has a percentage which indicates how natural it is. Products that are in the form of oils and fats are 100% natural. Cream products are 99% natural, while hair and face wash products are 89% to 94% natural.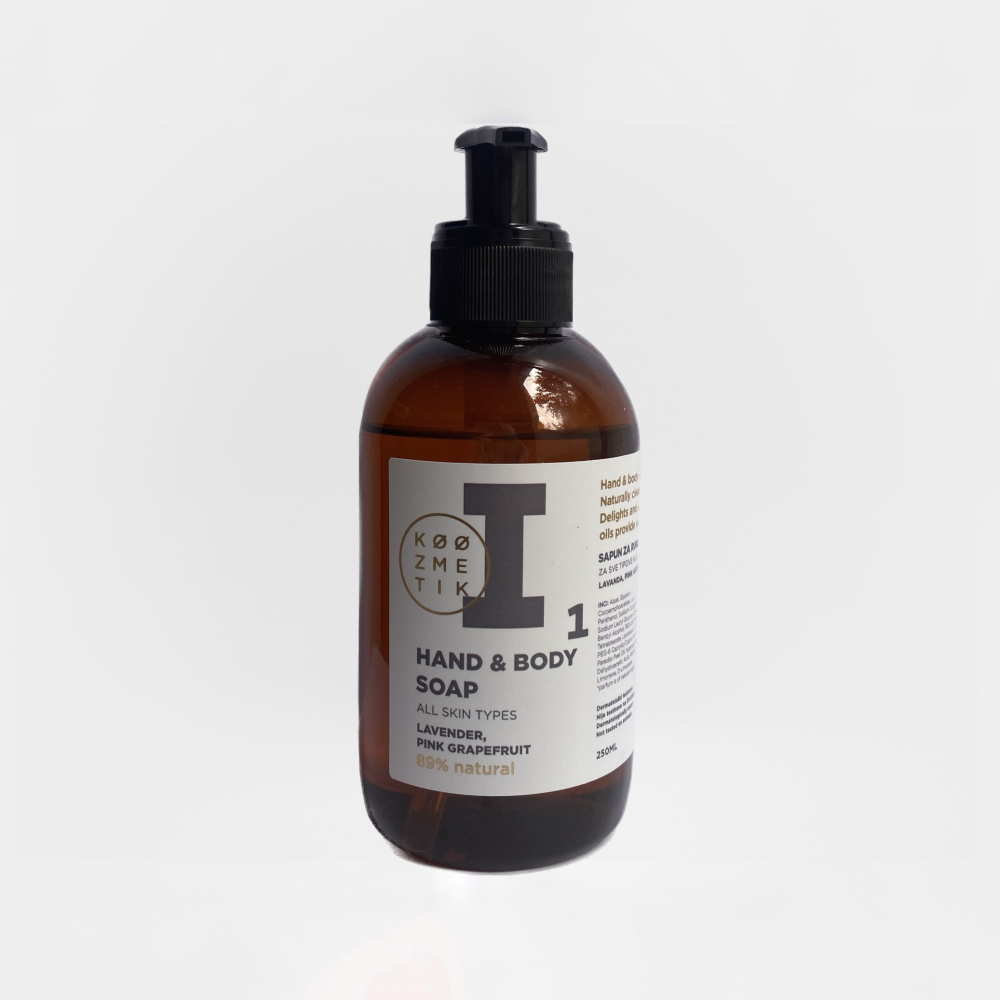 Hand and body soap I1
All skin types
lavender / pink grapefruit
89% natural
18.00€ VAT is included
+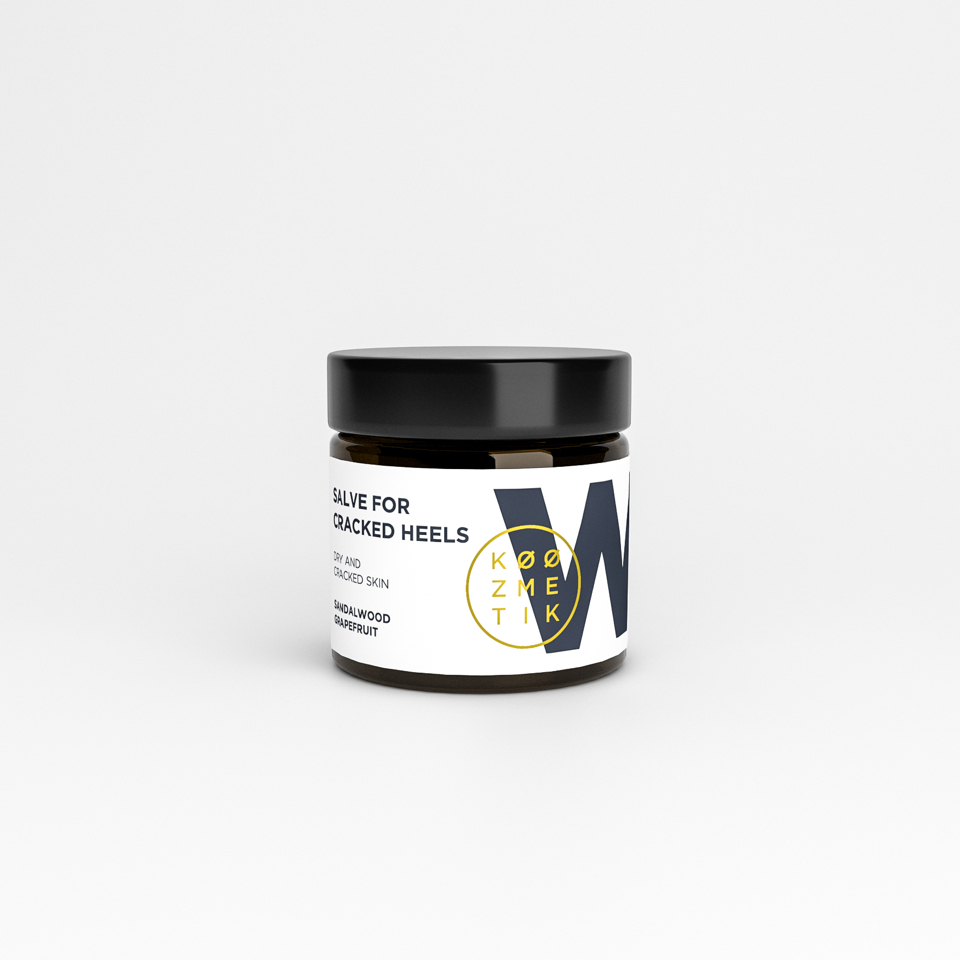 Salve for Cracked Heels W
For dry and cracked skin
sandalwood / grapefruit
100% natural
18.00€ VAT is included
+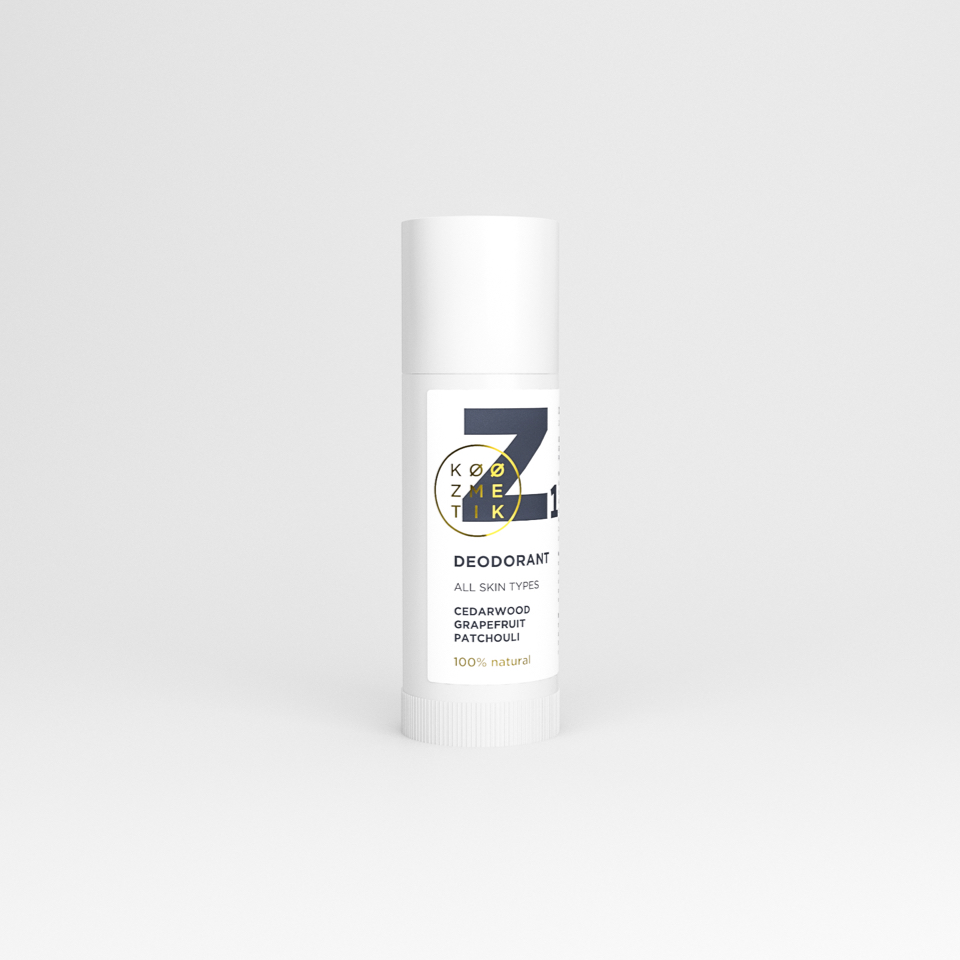 Deodorant Z1
All skin types
cedarwood / grapefruit / patchouli
100% natural
15.00€ VAT is included
+