Body lotion B
lavender / lime / vanilla coconut
99% natural
About
Velvety soft skin, irresistible to the touch. A cream that the skin remembers. Long-lasting hydration without constant application. Enriched with aloe vera gel and essential oils for a calming effect on the skin. Scent – sea and wispy.
Usage
Apply on clean skin when needed. For external use only. Keep in a dark and dry place.
Characteristics
Sweet almond oil prevents the aging process, nourishes, and deeply moisturizes. Calms irritations and inflammations.
Shea butter has a balmy, anti-inflammatory effect while gently protecting skin from UV radiation and drying out.
Cocoa butter is rich in antioxidants, moisturizes, nourishes, and protects the outer layer.
Natural beeswax has antibacterial and germicidal qualities.
Vitamin E is a strong antioxidant, it protects cells from free radicals, restores and nourishes your skin, acting as a natural preserver.
Aloe vera influences the renewal of skin, soothes, and moisturizes.
Lavender and lime essential oils soothe skin and stimulate the cleansing process, while their aroma, in combination with natural vanilla coconut extract, leaves a tender, pleasant, and interesting scent.
Ingredients
Aqua, Prunus Amygdalus Dulcis Oil, Glycerin, Cera Alba, Butyrospermum Parkii Butter, Cocoa Theobroma Cacao Seed Butter, Aloe Barbadensis Leaf Juice, Glyceryl Stearate, Cetearyl Alcohol, Tocopheryl Acetate, Potassium Palmitoyl Hydrolyzed Wheat Protein, Phenoxyethanol, Ethylhexylglycerin, Lavandula Angustifolia Oil, Citrus Aurantifolia Oil, Parfum, Sodium Benzoate, Potassium Sorbate, Linalool, D-Limonene
Q&A
1. How are KOOZMETIK products stored?
KOOZMETIK products are best stored in a dark and cool place, where they are not directly exposed to the sun.
2. Do KOOZMETIK products have an expiry date?
All KOOZMETIK products have an expiration date of 12 months, or 6 months after opening.
3. How natural are KOOZMETIK products?
We try to be transparent and therefore each product has a percentage which indicates how natural it is. Products that are in the form of oils and fats are 100% natural. Cream products are 99% natural, while hair and face wash products are 89% to 94% natural.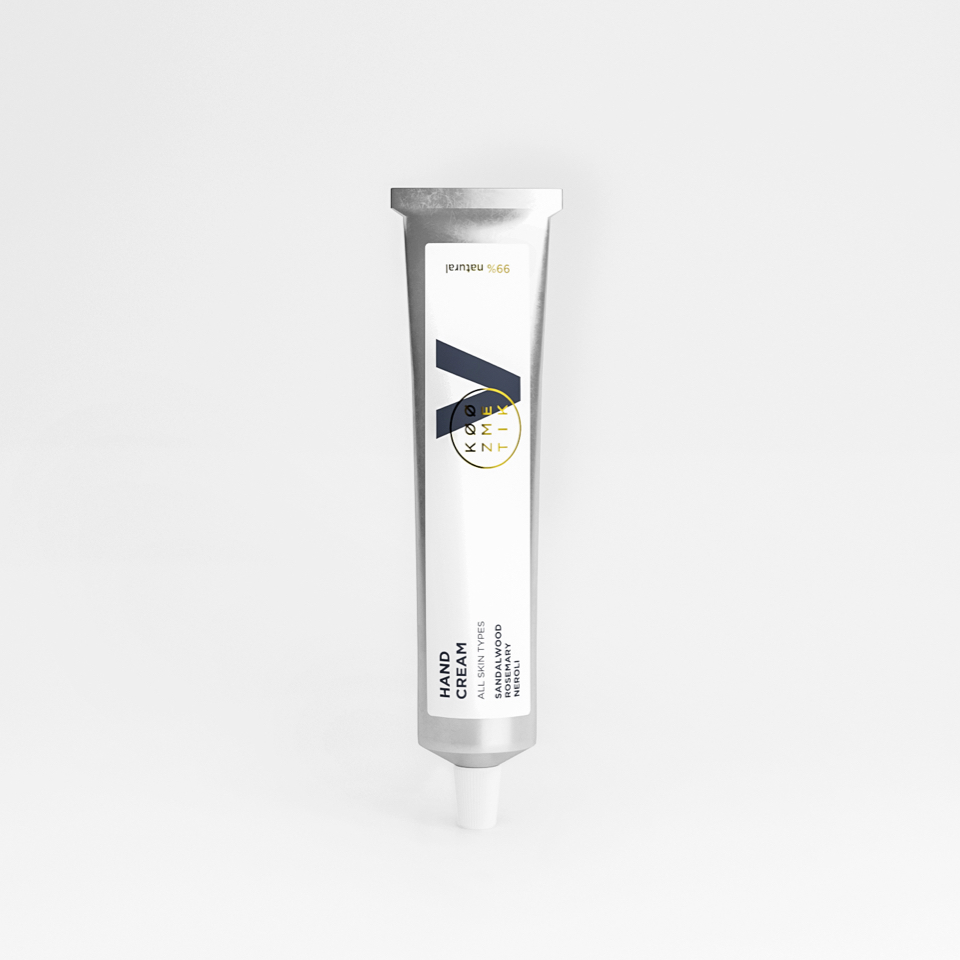 Hand cream V
All skin types
sandalwood / rosemary / neroli
99% natural
1,534.00rsd VAT is included
+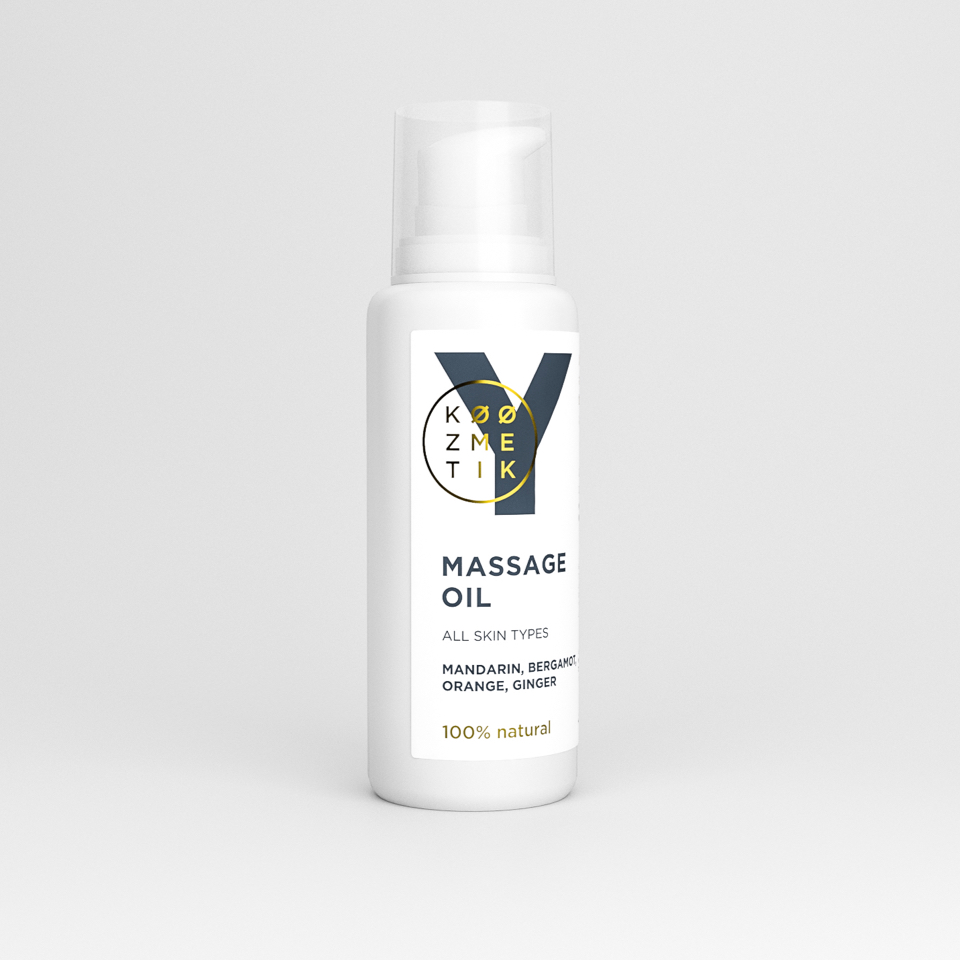 Massage oil Y
All skin types
mandarin / bergamot / orange / ginger
100% natural
2,360.00rsd VAT is included
+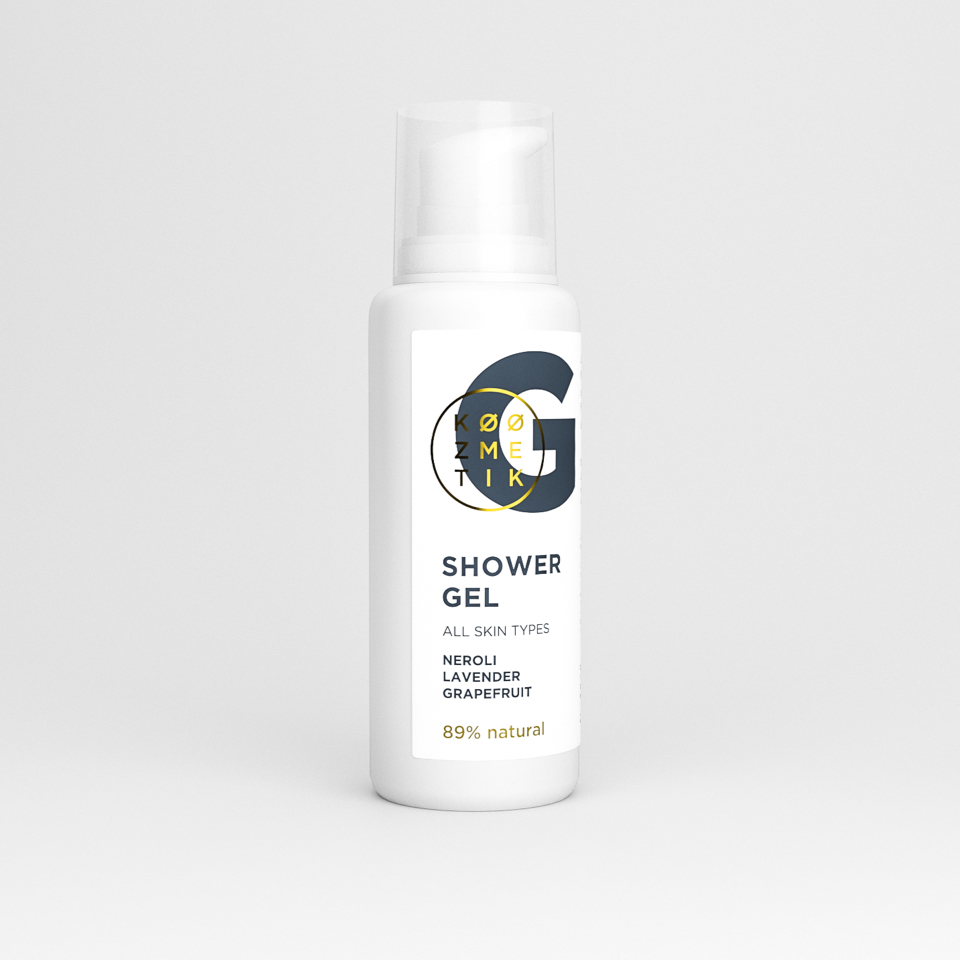 Shower gel G
All skin types
neroli / lavender / grapefruit
89% natural
1,770.00rsd VAT is included
+